twiceamused.com
Announcing the opening of ivoag.com. "I vo ag!" aims to become a leading platform of free, online vocational, agricultural and technical courses.
Can the mighty American consumer wage peace in North Korea?
Brenda Flinn, March 24, 2018
We can effect peace. Avoid consumer goods made in China to keep our money and our men and women in uniform home.
China provides North Korea with 90 percent of the rogue missile testing nation's imports.1 And China maintains a 56 year old treaty of mutual defense with North Korea.2
If China's economy soured because Americans boycotted their products, China might have less to prop up North Korea.
It's an easy choice to make. Send gift cards to folks rebuilding after weather events. Eat out at local restaurants. Visit family and friends. Trade baseball cards. Play the piano and sing. Just don't send one dollar to a Chinese made product.
1 Council on Foreign Relations
2 Wikipedia
Tuque, how are you?
Making progress ever slowly, thank you. Manatee Center hurricane recovery on Go Fund Me is over half amount requested. You can be a species conservationist by participating in their rebuilding (photo from Puerto Rico Manatee Conservation Center).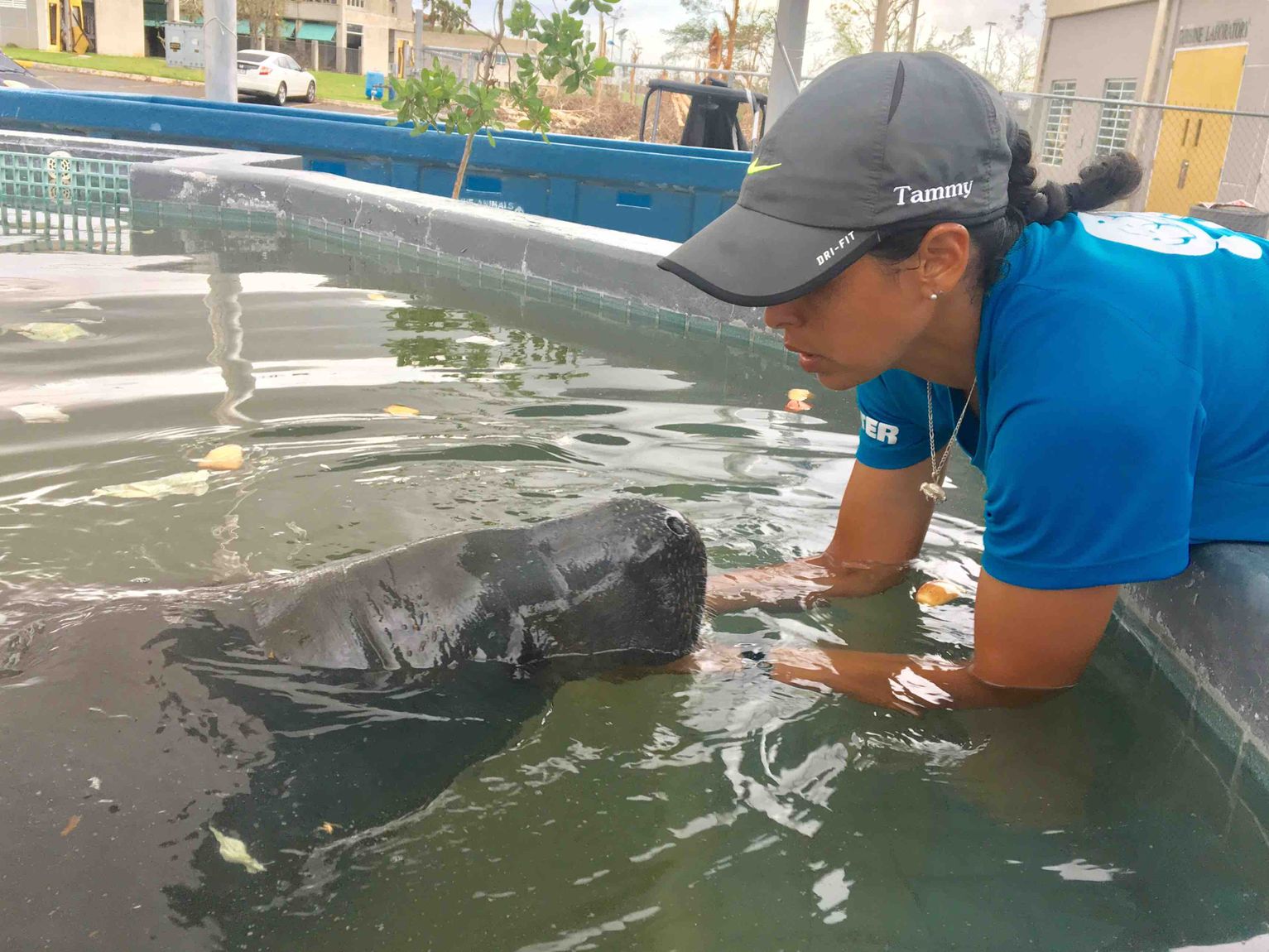 After 5 years of rehabilitation, Tuque the manatee returns to the southern coast of Puerto Rico

Isolation of Puerto Rico's manatees affects survival odds

Posts about Puerto Rico Manatee Conservation Center

Centro de Conservación de Manatíes de Puerto Rico
What that wordTM
deluge - heavy rain. Online Etymology says from Latin "diluvium" meaning flood, inundation.
PRIVACY POLICY - twiceamused.com is owned by Expofair, Inc. No privacy should be expected when using this website. All data is collected, mined and possibly sold to third parties. Cookies are set. Children 18 and under require supervision by a legal age and competent adult. Copyright 2017 by Expofair, Inc.